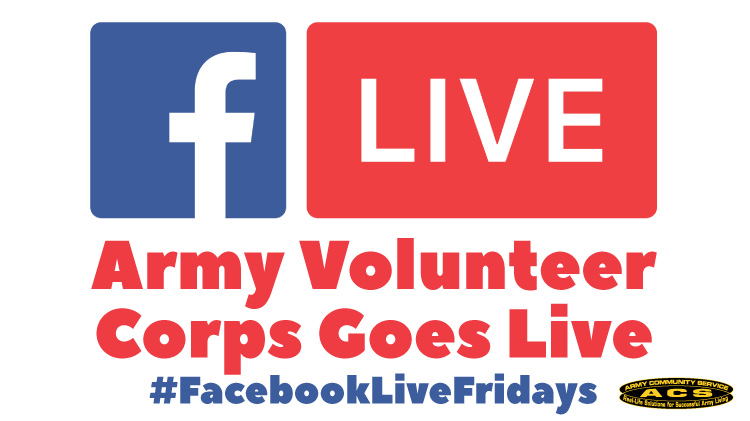 Army volunteer Corps: Facebook Friday!
Date: Jan 25 2019, 10 a.m. - 11 a.m.
Army Volunteer Corps - 250 Club Road West Fort Bliss Google Map
Join the Fort Bliss Army Volunteer Corps for a discussion on volunteerism with El Paso Animal Services. We will also be taking and answering questions from the community.
Open to the public 18+.
For more inforamtion, call 915-569-5500