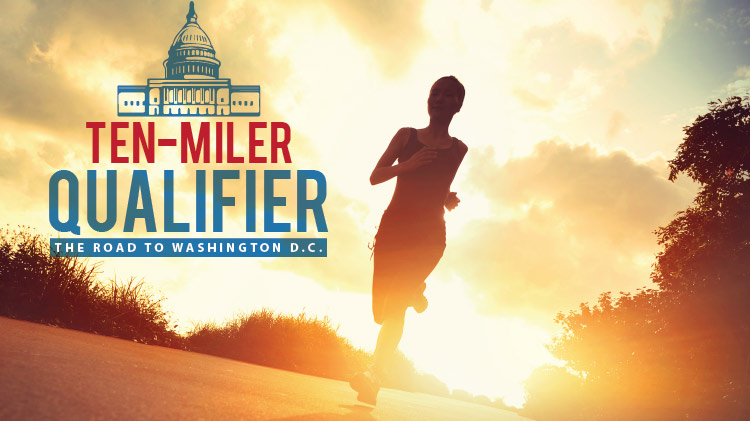 Date: May 19, 6 a.m. - 1 p.m.
Qualifying race for the Fort Bliss Army 10 Miler Team,at AUSA which takes place in Washington D.C.!
The race is open to active duty military personnel,Army Reserve National Guard Soldiers in active status assigned to Fort Bliss.Units will also receive Commander's Cup points.
Categories include Men's and Women's age 1st-3rd place, Men's and Women's overall, Commanders Cup winner & runner-up.Men & Women categories are; 19 & under, 20-29, 30-39, 40-49, 50-59, 60+.
Bibs are required of all runners and will be picked up the morning of the event. Bibs must be filled out with name, age and unit. Improper or illegibly filled out bibs will not receive an official time and will not be eligible for awards.
THIS COURSE WILL CLOSE AT 0900, ANYONE REMAINING ON THE COURSE MAY CONTINUE WITHOUT SUPPORT OR MAY REQUEST TRANSPORT BACK TO THE START POINT.
Cost
FREE for Active-Duty.
Registration Info
Pre-registration: available from April 19 - May 17 at all PFCs.
Onsite registration: May 19 from 5:00-5:45AM at Soto PFC, basketball court.
Contact