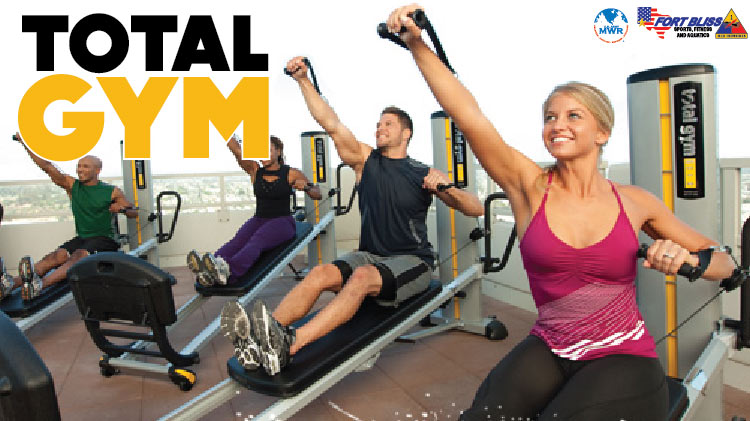 Total Gym with Mike at Milam PFC
Date: Oct 16, 5:30 p.m. - 6:30 p.m.
Total Gym with Mike
Classes improve function and produce transformation results for every fitness level and for all users. Provides dynamic movement which promotes; physical transformation, group synergies and goal related results and is fun to use. Total Gym is efficient; it reduces overall workout time due to biomechanics of multiple muscle recruitment during continual time under tension.
Group Fitness Classes between 6-7:30AM are FREE for Active-Duty Soldiers in PT Uniform
**All fitness classes are cancelled on Training and Government Holidays**
Cost
$3.00 per class // $35 Unlimited Monthly Pass
Registration Info
Class tickets can be purchased at Soto PFC, Stout PFC, Milam PFC, Replica Pool & Aquatics Training Center.
Contact