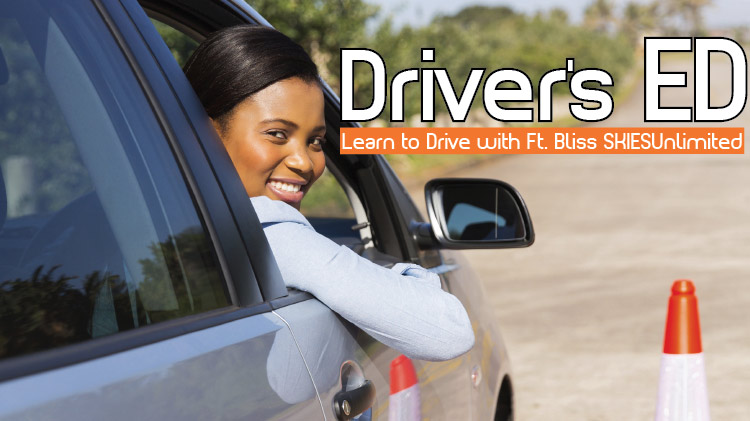 SKIESUnlimited Driver's Education Class
SKIESUnlimited - Across from Logan Elementary School Logan Heights Housing Area Google Map
Beep, beep! Do you have a teenager who wants to learn how to drive? Don't miss out on this incredible opportunity!
SKIESUnlimited offers Driver's Education Class for teens 15+ years old. The course is $295 and includes 32 hours of classroom study, and 14 hours of an in-car instructions. All students must be registered with CYS prior to enrolling in class.
For more detailed class information, call SKIES at 915-568-5544
Cost
$295 for a 46 hours course.
Registration Info
Registration is required and can be done at SKIES Bldg. 131A Doniphan Rd.
All students must be registered with CYS Parent Central before enrolling for a SKIES Program. To register for CYS, please call 915-568-4374.
Classes run on a monthly basis and you must re-register and pay monthly. Registration for SKIESUnlimited classes starts on the 20th of the month prior to class. Registration ends on the 7th of the month the student will attend. No refudns after the 7th of the month.
Contact