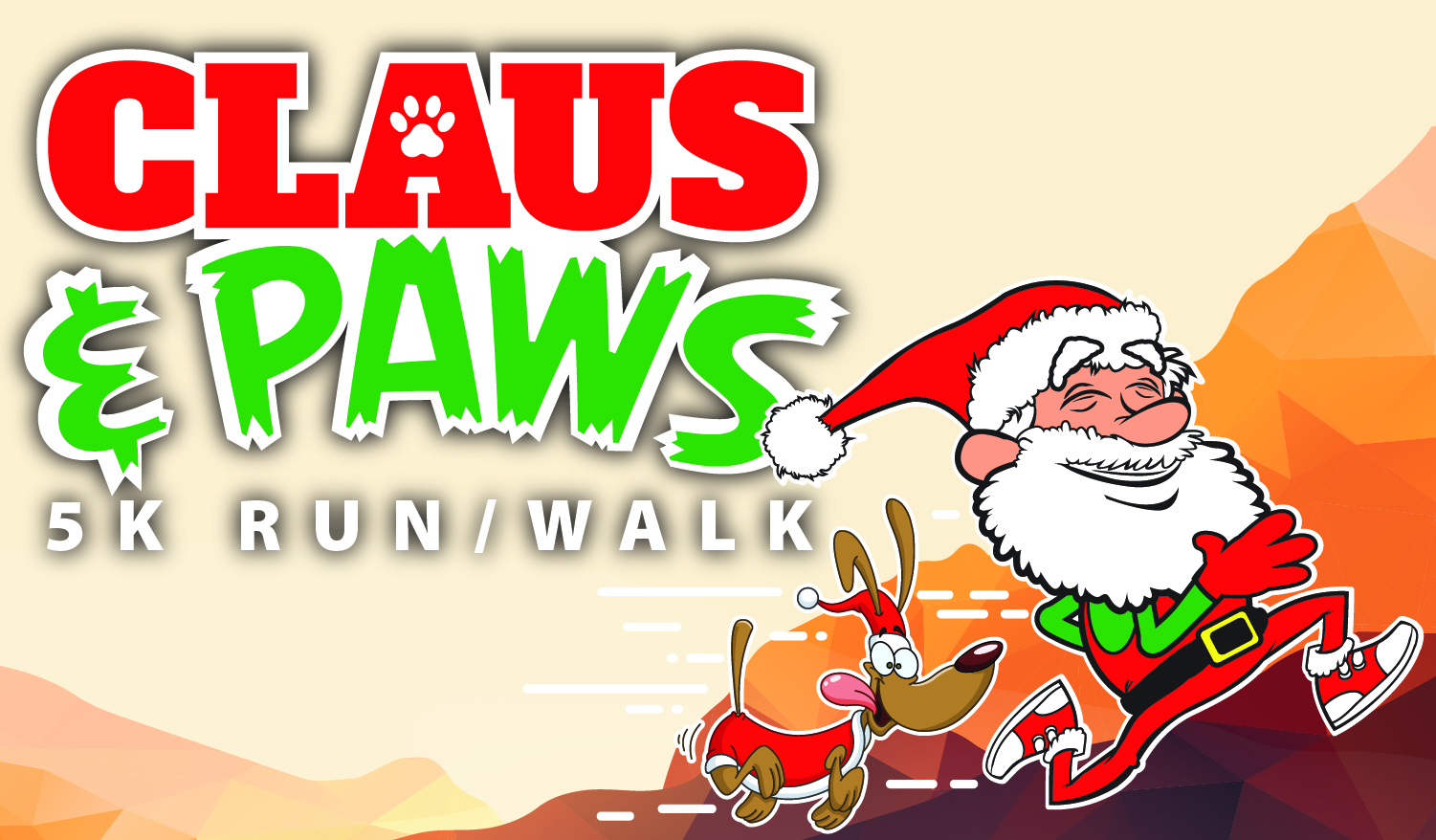 Date: Dec 7 2019, 9 a.m. - 11:30 a.m.
Soto Physical Fitness Center - 20751 Constitution Avenue Central Fort Bliss Google Map
Are you ready for the FUN RUN of the year! Get ready for Claus & Paws 5K run/walk!
There will be awards for: best dressed adult (male and female), best dressed kid (male and female) and best dressed dog!
For more information, call 915-744-5785
Cost
Registration: $15 per person at Soto, Stout and Milam PFCs now through December 4th.
Day of registration December 7th, 7:30-8:30am at Soto PFC.
We are currently facing some challenges concerning the use of external online registrations and ticket sales. While our leadership comes up with a viable solution to remedy the issue we will be discontinuing the use of sites such as Race Roster and Event Brite.
We know that this will cause an inconvenience to our customers but we hope that you will hang in there with us and continue to participate in all the fun events that we work so hard on.
Race registrations will now be done at the fitness centers or on the day of the race. We are eliminating the late fee for patrons that choose to wait until race day to register. We hope to have the problem rectified before our next ticketed special event.
Thank you for being of fan of Fort Bliss MWR, home to the best patrons in the world!
Registration Info
Kids 16-17yrs. must have a waiver signed by a parent.
Kids 10-15yrs. can participate with a parent present at event and signed waiver by parent.
Kids 9yrs. and younger may participate with a participating parent.
Contact