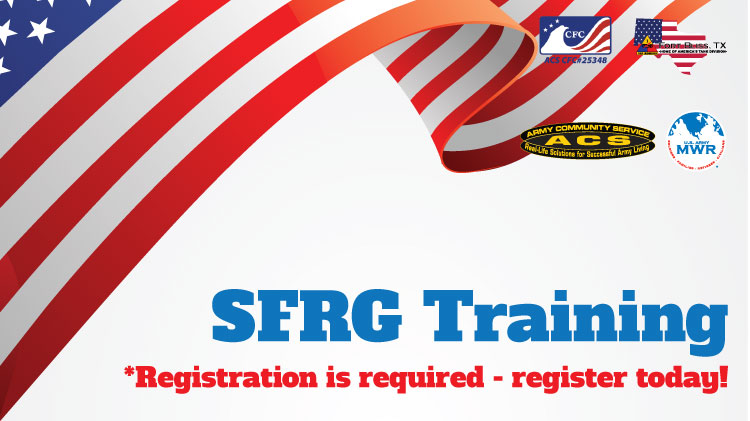 Soldier Family Readiness Group Fund Custodian Training
Date: Jan 22 2020, 5:30 p.m. - 7:30 p.m.
Soldier Family Readiness Groups (SFRG) - 250 Club Rd West Fort Bliss Google Map
Learn how to be a SFRG Fund Custodian!
SFRG Fund Custodians and alternates will identify resources needed to operate a SFRG by learning about various forms of funding available, setting up bank account, the role and responsibilities of a SFRG Fund Custodian, fundraising, donations and solicitation.
For more information, call 915-569-5500
Registration Info
Registration is required and can be done here.
Contact