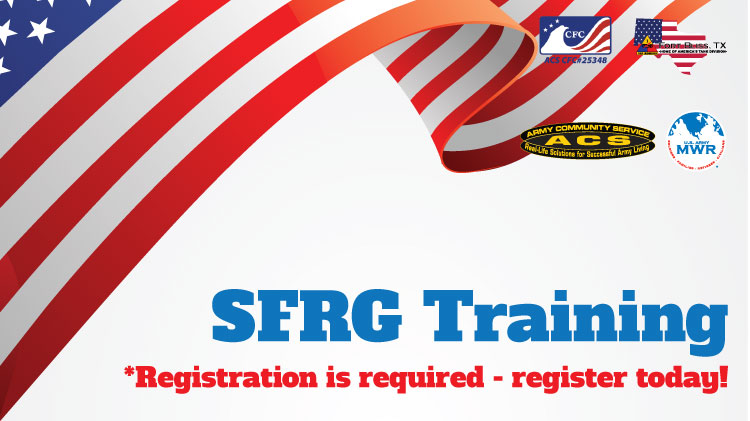 Soldier Family Readiness Group Key Contact Training
Date: Jan 22 2020, 9 a.m. - 11 a.m.
Soldier Family Readiness Groups (SFRG) - 250 Club Rd West Fort Bliss Google Map
SFRG Key Contact Training
Key Callers are a vital part of the SFRG Leadership team and perform an essential SFRG mission activity.
This training provides the information that is most critical to understanding and performing the key caller role.
For more information, call 915-569-5500.
Registration Info
Registration is required and can be done here.
Contact