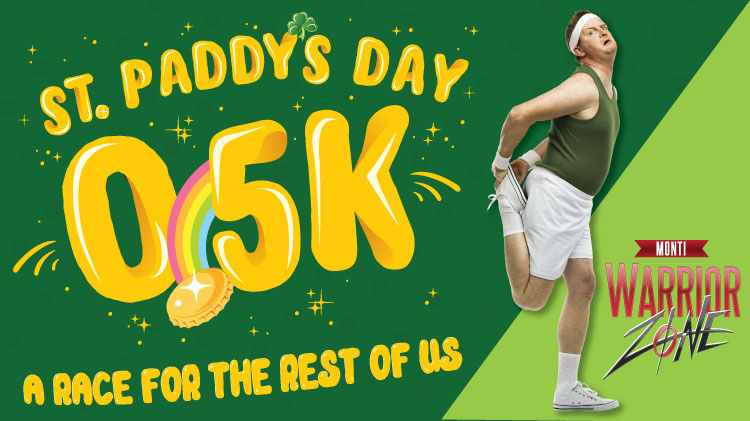 St. Paddy's Day 0.5k Race
Date: Mar 16 2019, 3 p.m. - 9 p.m.
Monti Warrior Zone - 21171 Medic Ave. Fort Bliss Google Map
In celebration of St. Paddy's Day Monti Warrior Zone together with the Sports, Fitness & Aquatics team is hosting a fun run that's really fun ― or at least really short!
Enter this one of a kind 0.5k race and have loads of fun!
Choose from two entry fee packages:
$25 - gets you two adult or other beverages, t-shirt, finishers medal, a snack at the .25 mark, a sticker & entry to our prize drawings!
$50 - gets you the VIP treatment - everything plus transportation to the finish line (no sneakers required) & extras for your (lack of) effort!
Additional sporting events will follow on that day: sand volleyball, 3 on 3 basketball & corn hole!
For more information about the race, call the Monti Warrior Zone at 915-741-3000 or Sports, Fitness & Aquatics 915-744-5785.
Cost
$25 Entry Fee
OR
$50 VIP Treatment
Registration Info
Register online at raceroster.com or at Stout, Milam & Soto PFCs through March 14th. Late registration on March 16th begins at 2pm with a $10 late fee incurred.
Contact