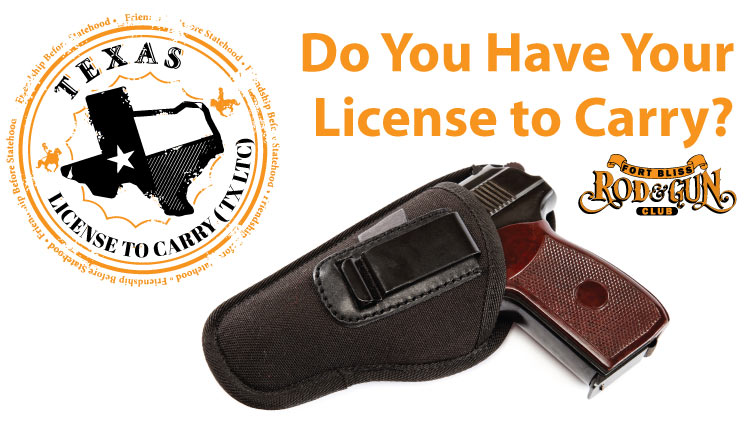 Texas License to Carry Class
Date: Sep 21 2019, 8 a.m. - 5 p.m.
Rod and Gun Club - 3730 Roy Johnson Lane Northeast Fort Bliss Google Map
Take advantage of this opportunity to get your License to Carry permit. TX LTC is held every 1st and 3rd Saturday of the month. Additional classes are available if these do not fit into your schedule. Group reservations are also available by appointment only.
For more information, call 915-568-2983 or 915-861-4789
Cost
Enrollment costs:
Civilian-$80
Active-duty- $70
Members- $60
Private lesson- $150
Become a new member and the class is discounted to $45.
Firearm rentals available- $10 + ammunition
Registration Info
You can register by calling (915) 861-4789.
Contact