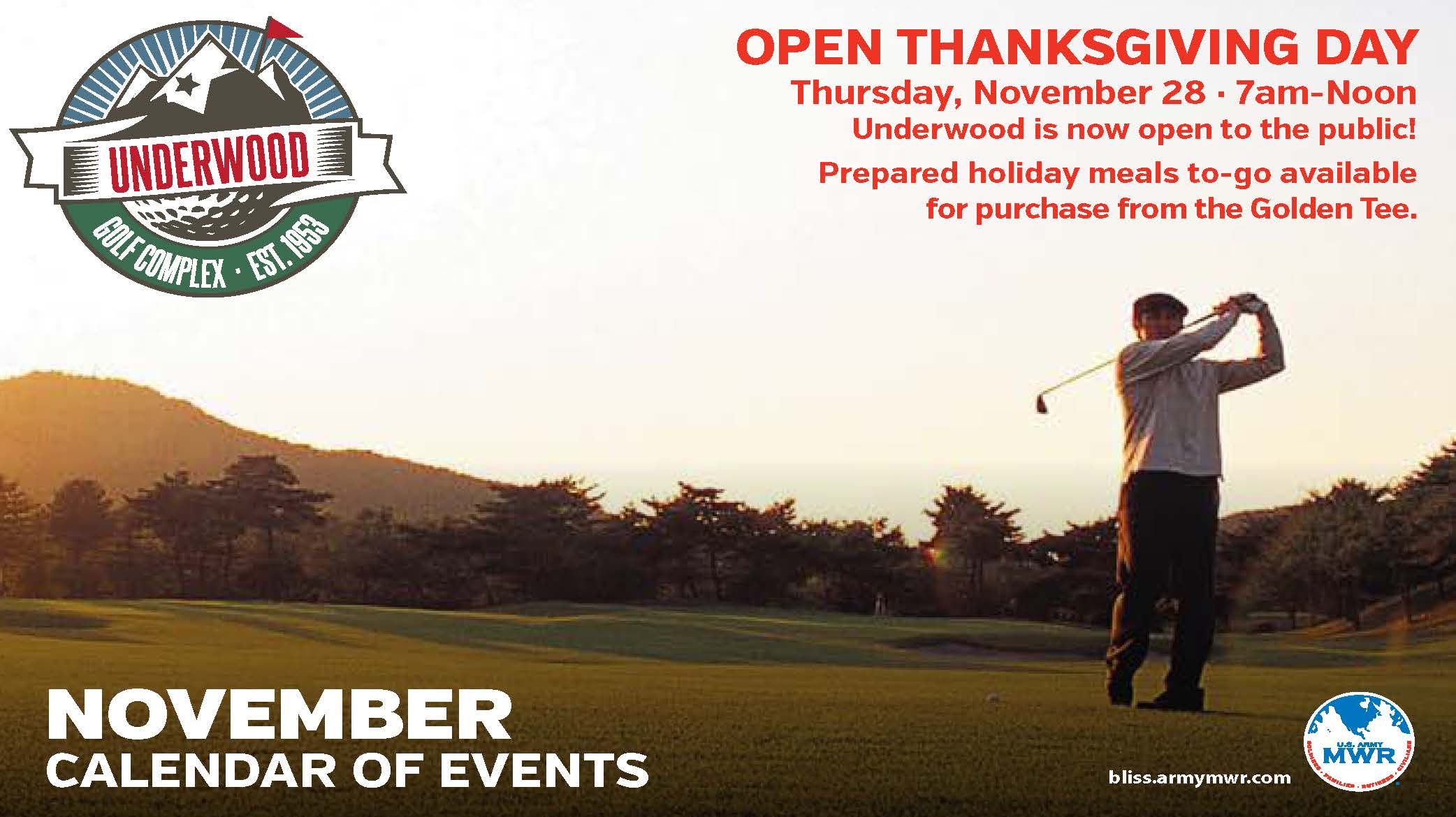 What's happening in November with MWR!
Note: This event has already passed.
Date: Nov 1 2019 - Nov 30 2019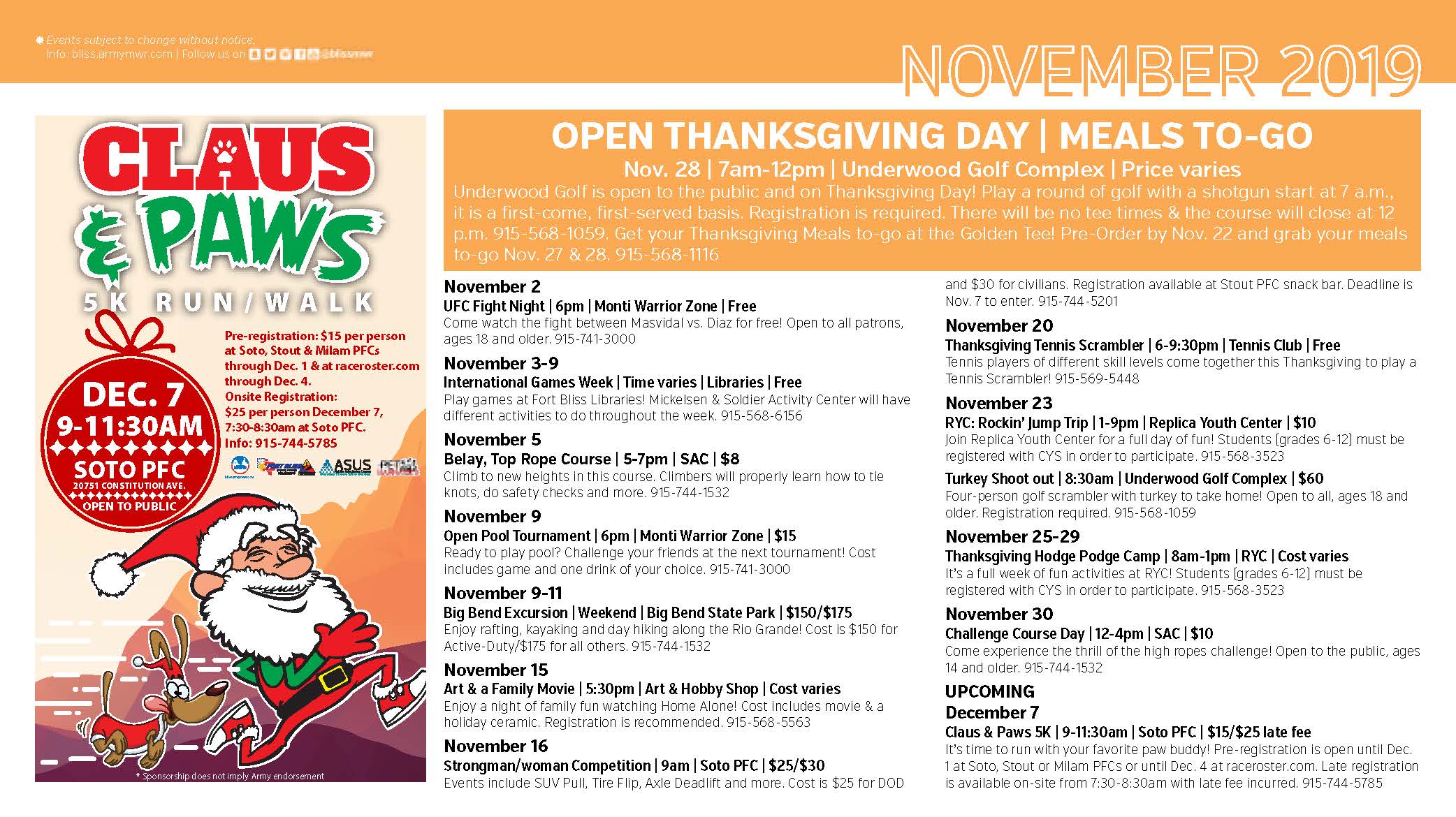 November 1-22: Order your Thanksgiving Meals to-go with the Golden Tee!
November 2: UFC Fight Night
November 3-9: International Games Week with Fort Bliss Libraries
November 5: Belay, Top Rope Course
November 9: Open Pool Tournament
November 9-11: Big Bend Excursion with Outdoor Recreation
November 15: Art & a Family Movie Night
November 16: Strongman/Woman Competition
November 20: Thanksgiving Tennis Scrambler
November 23: RYC: Rockin' Jump Trip
Turkey Shoot Out at Underwood Golf
November 28: Happy Thanksgiving! Spend it on the Golf Course!
November 25-29: Thanksgiving Hodge Podge Camp
November 30: Challenge Course Day
UPCOMING:
Dec 7: Claus & Paws 5K Run/Walk